Looking for Online Pitching Lessons? Do you want to enhance your baseball skills but can't seem to locate a good coach in your area? There is no need to look any further! Online baseball tutoring has developed as a fantastic option for aspiring players who want personalized training from the comfort of their own homes. With technological improvements and an increasing number of qualified coaches offering their services online, honing your abilities and accomplishing your baseball goals has never been easier.
In this post, we'll delve into the realm of online baseball instruction, looking at the advantages and opportunities it provides for players of all ability levels. We'll go through how to identify the proper coach for you, the tools and technologies used in remote coaching, and the benefits of virtual training over in-person coaching. So, get ready to hit a home run with the guidance of your online baseball coach!
Here are some key takeaways from this article on Online Baseball Coaching:

TopVelocity offers specialized online pitching lessons, providing expert coaching and personalized guidance for players of all skill levels.
Online training with TopVelocity is convenient and cost-effective, allowing players to improve their pitching skills at their own pace and from any location.
Advanced video analysis tools help identify areas for improvement and offer tailored recommendations to enhance pitching mechanics, velocity, and accuracy.
Choosing the right coach at TopVelocity involves assessing your goals, skill level, budget, and the coach's experience, qualifications, and availability.
Essential tools and technologies for effective remote coaching include video analysis, real-time communication platforms, and performance-tracking devices.
Sign up for TopVelocity's remote training programs to elevate your pitching skills, benefit from expert coaching, and unlock your full potential as a baseball player.
Discovering the Advantages of Online Pitching Lessons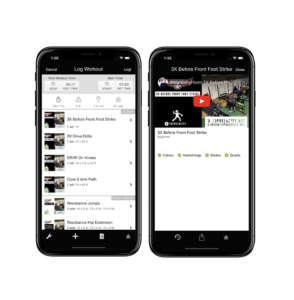 Baseball's world has changed dramatically, and today's players may get excellent coaching without having to travel. Topvelocity, a well-known online platform, provides tailored pitching sessions for athletes of various ability levels. You may unlock your full potential as a pitcher and acquire a competitive edge on the field by utilizing their extensive training programs and personalized mentoring.
The convenience factor is one of the primary benefits of Topvelocity's online pitching instruction. As long as you have a strong internet connection, you may access their expert guidance and materials no matter where you are. This eliminates the need for extensive travels to training facilities and allows you to practice pitching at your own speed and leisure. Furthermore, because you save on commuting costs and have access to a wider range of materials, online training is frequently more cost-effective than in-person coaching.
Topvelocity's experienced coaches use cutting-edge technology and video analysis tools to deliver precise feedback and personalized recommendations to each player. This allows you to enhance certain aspects of your pitching mechanics, velocity, and accuracy. Furthermore, Topvelocity's online platform fosters a friendly community in which players can learn from one another, share experiences, and track their progress over time.
You can significantly enhance your performance and gain the confidence needed to excel in competitive baseball by harnessing the knowledge of Topvelocity's online pitching classes. Topvelocity's online training programs are an important resource for any aspiring pitcher due to their unique combination of convenience, cost, and expert assistance.
Choosing the Perfect Online Pitching Coach for Your Needs
Choosing the appropriate coach is crucial to your success as a baseball player, especially if you want to improve your pitching abilities. TopVelocity recognizes this and provides a variety of skilled trainers, each with their own special specialty and approach to training. There are a few aspects to consider while looking for the best match for your needs.
First and foremost, evaluate your objectives and skill level. Are you a novice looking to master the foundations of pitching, or an experienced player trying to improve your technique and velocity? You can restrict the list of potential trainers at TopVelocity who specialize in those areas by selecting your exact objectives. Don't be afraid to reach out to prospective coaches and express your goals, since this will assist them understand your expectations and guarantee they can provide the guidance you require.
The coach's experience and qualifications are also key factors to consider. TopVelocity coaches come from a variety of backgrounds, including former professional players and seasoned trainers with a track record of success in coaching athletes. Examine their biographies, qualifications, and customer testimonials to acquire insight into their coaching style and efficacy. This will allow you to make an informed selection and select a coach that matches your interests and needs.
Finally, think about your budget as well as the coach's availability. TopVelocity provides a variety of coaching packages and pricing alternatives to meet a variety of demands and financial constraints. Check to see if the coach you choose has a program that fits within your budget and gives the essential amount of assistance and engagement. Additionally, clarify that the coach's schedule can fit your chosen training times, as this is critical for maintaining consistency and development in your training.
By carefully considering your goals, preferences, and budget, you can safely select the best online baseball instructor at TopVelocity to help you improve your pitching performance. You'll be well on your way to fulfilling your baseball aspirations with the appropriate assistance.
Essential Tools and Technologies for Effective Online Pitching Lessons
The importance of using the correct tools and technologies to ensure efficient remote instruction for baseball players is understood by TopVelocity. Their platform includes a number of unique features meant to improve the online learning experience and offer players with useful feedback to help them improve their pitching abilities.
TopVelocity's remote coaching approach includes video analysis. Athletes can record and share their online pitching lessons with their coaches, who will subsequently provide detailed analysis and criticism on their mechanics, velocity, and accuracy. This visual evaluation assists coaches in identifying particular areas for growth and allows them to make personalised advice to each participant. Furthermore, video analysis allows for side-by-side comparisons with professional pitchers, providing insights into successful players' approaches and identifying the alterations required for improved performance.
TopVelocity also makes use of communication capabilities that allow for real-time interaction between coaches and athletes. Video conferencing, instant messaging, and file-sharing platforms are examples of these tools. This interactive method ensures that players receive rapid feedback and direction, resulting in a more engaging and successful learning experience. Furthermore, it fosters an environment in which players may ask questions, address issues, and discuss their progress with their coaches, resulting in the development of a strong coach-athlete relationship, which is essential for success.
TopVelocity also encourages athletes to invest in necessary training equipment and technologies in order to enhance the value of their online coaching experience. Items like as pitching nets, radar guns, and wearable sensors that track and measure various aspects of a player's performance may be included. Athletes can obtain vital data that informs their training and helps them make informed decisions about their progress and development by combining these tools with expert assistance from TopVelocity's coaches.
TopVelocity ensures that their remote coaching programs are both successful and enjoyable for athletes looking to enhance their throwing talents by employing innovative tools and technologies. Players can receive tailored instruction and assistance that rivals traditional in-person coaching through video analysis, real-time communication, and the usage of performance tracking devices.
Take Your Pitch to New Heights: Sign Up for TopVelocity Online Pitching Coach Today!
Are you ready to improve your pitching and become the best pitcher you can be? Don't put it off any longer! Sign up for TopVelocity's remote training programs today and let our skilled coaches guide you to your utmost potential. Experience the ease of use, effectiveness, and support that only our online coaching platform can offer. Join the thousands of elite sportsmen who have used TopVelocity to transform their game. Register now to take the first step toward realizing your baseball dreams! Visit the home page to learn more about our coaching services and to begin your journey to excellence.