In this essay, titled "Bob Wheatley 83-93mph: From College to MiLB," we will look at Bob Wheatley, a promising pitcher who has made tremendous advances in his pitching velocity in just one offseason. Wheatley, who played at USC before being taken in the 26th round by the Toronto Blue Jays, understood he needed to make big modifications to compete at the professional level. Wheatley was throwing in the low to mid-80s at first, but with a great drive to improve, he went on a rigorous offseason training regimen, determined to reach his maximum potential.
Wheatley's story from college to MiLB highlights the need for physical and mental strength in baseball success. Throughout the discussion, he emphasizes the importance of knowing one's individual pitching delivery and being willing to modify, even if it means being uncomfortable at times. Wheatley's commitment to the training regimen, willingness to learn, and mental toughness enabled him to overcome obstacles and finally achieve his goals. Wheatley confronts the exciting challenge of implementing the lessons he has learned and the skills he has gained to thrive at the professional level as he enters the new season.
Here are some key takeaways from this article on Bob Wheatley 83-93mph From College to MiLB:
Embracing the Offseason 3X Pitching Training Program: The article discusses the importance of hard work and dedication during the offseason, highlighting the experiences of professional pitcher Bob Wheatley.
The Power of Mental Strength: The article emphasizes the significance of mental strength in overcoming challenges and adapting to change, showcasing how Wheatley's mindset and perseverance contributed to his progress.
Translating Progress from College to MiLB: Wheatley's Goals for the Upcoming Season: The article outlines Wheatley's goals for his next season, illustrating how his offseason training and improvements will translate to his professional career.
3X Velocity Camp: The article promotes the 3X Velocity Camp as an opportunity for aspiring pitchers to unlock their full potential, improve their velocity, and perfect their mechanics under expert guidance.
Personalized Coaching and Cutting-Edge Training Methods: The 3X Velocity Camp offers participants access to personalized coaching and state-of-the-art training methods, ensuring maximum improvement in performance and overall skillset.
The article encourages aspiring pitchers to seize the opportunity and sign up for the 3X Velocity Camp to transform their game, reach their full potential, and elevate their pitching careers to new heights.
Embracing the Offseason 3X Pitching Training Program: The Benefits of Hard Work
In a recent interview, Bob Wheatley, a prospective professional baseball player, discussed his off-season experience with the 3X Pitching Training Program. His success can be attributed to the hard training program, which has helped him enhance his pitching velocity and overall effectiveness. Wheatley stressed the significance of trusting the process and sticking to the training plan, even during the competitive season. He was able to see the practical consequences of his hard work by constantly practicing the drills and focusing on maintaining development throughout the year.
The 3X Pitching Training Program is an unusual technique that targets not just physical capabilities but also mobility and biomechanics, both of which are critical for optimal field performance. Wheatley's approach assisted him in identifying and correcting many inefficiencies, including hip internal rotation, trunk rotation, and shoulder external rotation. Wheatley's pitching velocity increased from 83 to 91 mph during the program, indicating that these gains translated into higher on-field performance.
Wheatley also acknowledged the importance of mental fortitude throughout his journey. He was motivated by his teammates' determination, such as David, a 32-year-old professional player who gave up time with his family to dedicate to the program. Wheatley's continuing success has been aided by his determination to overcome personal constraints and achieve new heights. His dedication to continuous growth exemplifies the importance of hard effort and perseverance in professional athletics.
Wheatley's experience serves as an example of the benefits of embracing hard work and devotion for others considering the 3X Pitching Velocity Program or a similar approach to offseason preparation. Athletes can unlock their full potential and achieve new levels of performance by committing to a tough training regimen and focusing on correcting inefficiencies. Wheatley's story serves as a poignant reminder of the necessity of establishing high expectations and aiming for constant improvement in any sport or competitive field.
Overcoming Obstacles and Adapting to Change: From College to MiLB
Mental toughness is an important part of success in any competitive environment, whether in athletics or other fields. It is frequently the distinguishing element between individuals who thrive under pressure and those who collapse in the face of adversity. Mental strength includes traits such as resilience, determination, and adaptability, which help people to overcome obstacles and adapt to change. Developing these attributes benefits not only performance but also personal growth and overall well-being.
Resilience is an important component of mental strength because it allows people to recover from failures and stay focused on long-term goals. Even in the face of failure or disappointment, resilient athletes can draw on their inner reserves of strength to pursue victory. This ability to persevere in adverse conditions displays an unshakeable dedication to personal growth and self-improvement, both of which are necessary for accomplishing one's goals.
Another important part of mental strength is adaptability, which is required for navigating the ever-changing terrain of competitive sports. To keep ahead of the competition, successful athletes must constantly alter their strategies, techniques, and training methods. This ability to accept change and learn from new experiences is a sign of mental strength since it demonstrates a readiness to expand and grow in response to obstacles. Accepting change and adjusting to new circumstances also promotes a growth mindset, which encourages people to see obstacles as chances for learning and self-improvement.
In conclusion, the importance of mental strength in overcoming obstacles and adjusting to change in competitive contexts cannot be emphasized. Individuals can not only improve their performance but also lay a solid foundation for personal growth and well-being by building resilience, determination, and flexibility. Aspiring athletes and professionals in any sector should prioritize mental strength training as part of their entire growth, recognizing its critical role in achieving full potential and long-term success.
Wheatley's Goals for the Upcoming Season: Translating Progress From College to MiLB
Wheatley hopes to parlay the progress he achieved during the offseason into professional success as he prepares for the next season. He has committed to a comprehensive training program that has resulted in considerable improvements in his performance, with a fresh focus on his physical and mental development. Wheatley's goals for the upcoming season show his drive to capitalize on his success and establish himself as a force to be reckoned with on the field as he enters the next stage of his career.
One of Wheatley's main aims for the season is to keep his performance consistent. The tough off-season training regimen has given him the tools and strategies he needs to excel in his chosen sport, and it is now up to him to implement these teachings regularly during the season. This will take discipline and focus as he seeks to maintain his newfound physical and mental strength in the face of professional competition's hurdles and diversions. Wheatley's success is dependent on his ability to build on his progress and continue to hone his talents.
Another aim Wheatley has set for himself is to continue growing his skill and technique repertoire. The winter has given him an invaluable opportunity to experiment with different tactics and refine his skills, but this should not stop once the season begins. Instead, Wheatley must continue to push himself and seek out new difficulties in order to develop and improve as a player. This dedication to continuous improvement will enable him to stay ahead of the competition and adapt to the ever-changing demands of professional sports.
Finally, Wheatley's ultimate goal for the forthcoming season is to make a noticeable difference in his team's performance and contribute to their overall success. He aims to become a significant asset to his club and help propel them to victory by channeling the development he has gained during the offseason into his professional performance. Wheatley's ambition demonstrates his passion for his sport and his drive to succeed not only for himself but also for his colleagues and organization.
In summary, Wheatley's objectives for the next season concentrate on transferring his off-season progress into professional success. Wheatley hopes to cement his status as a formidable player in the world of professional sports by focusing on consistency, increasing his skill set, and having a substantial impact on his team's performance. He aims to reach new heights in his profession via hard effort, persistence, and an uncompromising commitment to excellence, and to demonstrate that the hard work put in over the offseason genuinely pays off.
Join the 3X Velocity Camp today to realize your full potential!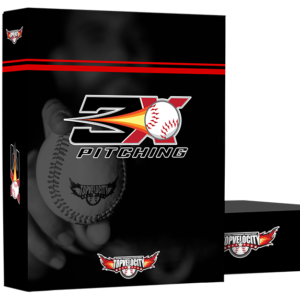 Are you an aspiring pitcher trying to advance your career from college to MiLB? Do you want to reach maximum potential and increase your velocity, control, and overall performance? There is no need to look any further! The 3X Velocity Camp is the ultimate training experience created to assist athletes like you in achieving your goals.
You'll gain access to cutting-edge training methods, customized coaching, and a supportive community of like-minded athletes if you attend the 3X Velocity Camp. Our knowledgeable instructors will walk you through a thorough program that includes everything from strength and conditioning to biomechanics and mental preparation. You'll discover how to boost your pitching velocity, refine your mechanics, and develop the mental toughness required to survive in high-pressure circumstances.
But don't just take our word for it; the evidence speaks for itself. Athletes that attended the 3X Velocity Camp saw dramatic gains in their performance, with many moving on to play at the collegiate and professional levels. You will receive the tools and expertise needed to transform your game and realize your best potential by investing in your development at the 3X Velocity Camp.
So, what are you holding out for? Spots are limited and in high demand, so don't miss out on this fantastic opportunity to advance your pitching career. Sign up for the 3X Velocity Camp today to take the first step toward realizing your full potential. Remember that hard effort pays well, and this is your opportunity to reap the benefits. Register now and prepare to undergo a transformation that will forever alter the course of your athletic adventure!