Welcome to the 3X Pitching Velocity program, the #1 Online Pitching Development Program! Mastering the art of pitching is critical to success on the mound in today's highly competitive baseball scene. Our program is designed to assist both aspiring and veteran pitchers in reaching their maximum potential by delivering cutting-edge tools, strategies, and mentoring. Whether you're a young athlete trying to hone your talents or a seasoned veteran looking to improve your game, our program is designed to meet your specific goals and improve your pitching ability.
The 3X Pitching Velocity program provides two easy ways to enroll, giving you the freedom to select what works best for you. For those who prefer a virtual experience, our remote online option provides access to our extensive resources as well as personalized coaching via video analysis, live webinars, and interactive modules. You may also visit our immersive 3X Velocity Camp, where you'll receive hands-on coaching from our top instructors, participate in intensive training sessions, and connect with other pitchers in a supportive and encouraging environment. Whatever path you choose, our program is dedicated to assisting you in developing the skills and confidence required to excel on the mound and beyond.
Here are some key takeaways from the article on #1 Online Pitching Development Program:
The 3X Pitching Velocity program is the #1 Online Pitching Development Program, designed to improve pitching performance and velocity.
Participants can choose between remote online training or attending the immersive 3X Velocity Camp, offering personalized coaching and support.
The program emphasizes biomechanics, using video analysis and kinetic chain training to optimize pitching mechanics and increase velocity.
Comprehensive training modules cover key areas such as mobility, drill training, strength and conditioning, and mental preparation.
Numerous success stories and testimonials showcase the transformative impact of the program on both aspiring and experienced pitchers.
You can sign up for the 3X Pitching Velocity program with remote training or the 3X Velocity Camp to unlock your full pitching potential.
Unleashing the Power of Biomechanics: Key Principles for Online Pitching
The 3X Pitching Velocity program has a major emphasis on biomechanics, which is the science of evaluating the human body's movement patterns and mechanics. Our online pitching program provides a full grasp of the important components that contribute to enhanced pitching velocity by embracing the most recent research and knowledge in this subject. We go deeply into the complexities of appropriate pitching mechanics, assisting you in identifying and correcting any inefficiencies in your motion and, ultimately, optimizing your performance on the mound.
The use of video analysis, which allows us to break down your pitching motion frame by frame, is an important component of our biomechanics-focused approach. This in-depth analysis enables our qualified coaches to discover areas for growth while also providing you with vital visual feedback. You'll be able to improve your entire pitching mechanics by making adjustments based on these findings, resulting in enhanced power and velocity in your throws.
Our online pitching training also emphasizes the significance of kinetic chain efficiency in increasing pitching velocity. Starting from the ground up, the kinetic chain is the sequence of body segments involved in producing a forceful and efficient pitch. You'll be able to generate maximum force and transfer it more effectively through your body to the baseball if you improve the synchronization and timing of your kinetic chain. We offer drills and workouts that focus on strengthening and fine-tuning the many components of your kinetic chain, laying the groundwork for long-term success.
The 3X Pitching Velocity program emphasizes injury prevention as an important part of performance development in addition to optimizing pitching mechanics. We hope to lessen the risk of common pitching injuries including shoulder and elbow problems by teaching good mechanics and efficient movement patterns. Our program provides you with the knowledge and resources you need to maintain a healthy and sustainable pitching career, allowing you to constantly perform at your peak and grow as an athlete.
Comprehensive Online Pitching: Mobility, Drill Training, Strength & Conditioning, and Mental Preparation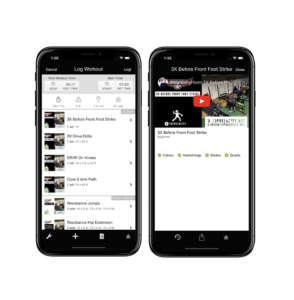 Mobility is an essential component of any effective pitcher's arsenal because it directly affects the efficiency and fluidity of their motions. We acknowledge the importance of mobility in the 3X Pitching Velocity program and have built a specialized module that focuses on enhancing flexibility, joint stability, and overall range of motion. You'll learn to enhance your mobility by using focused stretching exercises and active warm-ups, which will lead to better control, accuracy, and velocity on the mound.
Drill training is an important part of our curriculum since it allows you to practice and fine-tune the many aspects of your pitching mechanics. Our skilled trainers have created a series of novel and very successful drills that focus on key factors like leg drive, trunk rotation, arm motion, and follow-through. These workouts are intended to teach appropriate mechanics, improve muscle memory, and allow you to advance steadily toward your pitching goals.
Strength and conditioning are important factors in improving pitching velocity and overall performance. A detailed module in our curriculum covers sport-specific workouts designed to target the muscle groups involved in pitching. Following our personalized strength and conditioning programs can help you build more power, endurance, and stability, which will convert into better performance on the mound. Our skilled coaches will lead you through workouts that will improve your core strength, explosive power, and rotational force, all of which are necessary for increasing pitching velocity.
Finally, while the mental side of pitching is frequently underestimated, it is a critical driver of success on the mound. Our curriculum includes a mental preparation section that addresses crucial themes like goal setting, visualization, stress management, and self-confidence. You'll learn to harness the power of your mindset to overcome hurdles, maintain focus, and reach your full potential as a pitcher by developing a strong mental foundation. The combination of these extensive training programs assures that you are well-prepared to excel in all aspects of your pitching career.
Success Stories: Transformations and Testimonials from 3X Pitching Velocity Program
The countless success stories that have surfaced from our participants are one of the most compelling features of the 3X Pitching Velocity program. These stories attest to the program's efficacy and the transforming influence it has for individuals committed to better their pitching performance. Our program has played an important role in the lives of innumerable pitchers, from high school athletes obtaining college scholarships to professional players making huge strides in their careers.
One participant, for example, noticed a significant boost in pitching velocity after finishing the program. He resorted to the 3X Pitching Velocity program for guidance and support after struggling to crack the 80 mph barrier. He was able to improve his overall physical conditioning by adhering to the program's principals and correcting inefficiencies in his technique. As a result, his fastball velocity increased by more than 10 mph, drawing the attention of college scouts and gaining a scholarship to a Division I program.
Another encouraging success story comes from a professional athlete who faced being removed from his squad owing to a drop in performance. With his career on the line, Ryan joined in the 3X Pitching Velocity program in the hopes of changing his fortunes. He not only restored his previous form after working closely with our experienced coaches and immersing himself in the program's complete modules, but he also went on to achieve new heights of accomplishment. His velocity, command, and overall effectiveness significantly improved, resulting in a contract extension and a newfound sense of confidence on the mound.
These are just a few of the numerous great testimonies and transformations facilitated by our program. The holistic approach of the 3X Pitching Velocity program, which focuses on biomechanics, strength and conditioning, mental preparation, and personalized coaching, has proven to be a game changer for many aspiring and seasoned pitchers. You, too, can achieve comparable success and realize your full potential as a pitcher by committing to the program and putting in the effort.
This Online Pitching Program can help you realize your full potential!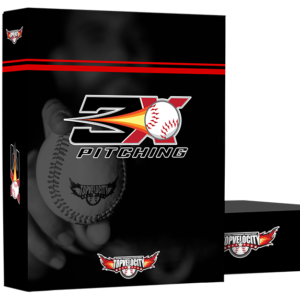 Are you ready to enhance your pitching performance and realize your full potential? Don't put it off any longer; join the legions of accomplished athletes who have seen incredible improvements with the 3X Pitching Velocity program. Choose from our remote online training or the intensive 3X Velocity Camp experience, and let our skilled coaches lead you to success.
Signing up for the 3X Pitching Velocity program will provide you with a variety of information, personalized coaching, and a supportive community of fellow pitchers. Take the first step in achieving your pitching objectives and improving your game. Sign up today and let's get started on your path to become the best pitcher you can be!