TopVelocity Performance Centers is the #1 Sports and Recreation Franchise Opportunity. Top Velocity has altered the lives of young athletes and coaches all around the world for over 15 years. Due to overwhelming demand, our objective is to offer our world-class, science-based training methods to local communities. Athletes at top Velocity Performance Centers get access to the best player development program available, which is designed to improve athletic performance for baseball and softball athletes of all skill levels and positions. Our progressive curriculum and certified instructors ensure that athletes can attain their best potential while minimizing injury risk.
Top Velocity Performance Centers are an extension of our headquarters, offering local training with the same high standards as our headquarters via live virtual training. Discover your nearest location and plan your next event to see why Top Velocity is the industry leader in player development training. Our innovative training methodology has created more testimonials of 90+mph than any other program, providing a targeted strategy for athletes of all ages and skill levels. Begin your adventure with our FREE Player Interview, then choose your program and participate in our extensive player evaluation to pave the way to peak performance. Reaching your goals has never been easier with Top Velocity Performance Centers.
Here are some key takeaways from the article on #1 Sports and Recreation Franchise Opportunity:
TopVelocity Performance Centers offer customized training programs tailored to individual athlete needs, goals, and abilities.
Proven science-based training methods grounded in biomechanics, physiology, and sports science are utilized to optimize athletic performance.
A focus on proper technique and biomechanics helps maximize power, speed, and agility while minimizing injury risk.
Cutting-edge technology and data analysis are integrated into the training programs, enabling precise, evidence-based recommendations and progress monitoring.
TopVelocity Performance Centers prioritize both physical and mental training to foster a well-rounded and resilient athlete.
By filling out the TopVelocity Performance Center request form you open up more opportunities to be apart of the #1 Sports and Recreation Franchise.
Customized Training Programs for Athletes for Sports and Recreation Franchise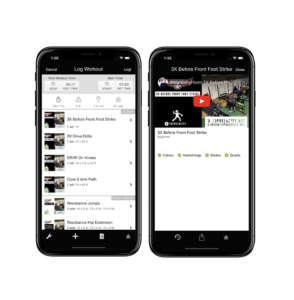 TopVelocity Performance Centers recognizes that each athlete is unique, with individual talents, limitations, and goals. As a result, we focus providing customized training programs that are tailored to the specific needs of each participant. Over 50 individual metrics are evaluated in our comprehensive player evaluation, which is then fed into our exclusive Top Velocity Artificial Intelligence Program. This data-driven approach ensures that each athlete receives a customised training plan tailored to their individual areas of growth and propels them toward their objectives.
Our tailored training programs are designed for athletes of all ages and skill levels, from beginners to top athletes. Start Right Intro Clinic, Top Velocity Academy Training Membership, and specialized clinics and camps are among the program alternatives we provide. This adaptability enables athletes to choose the program that best suits their age, goals, and present abilities. As athletes grow and improve, our qualified instructors work directly with them to assess their progress, provide useful feedback, and make appropriate changes to their training plan.
Aside from personalized training regimens, Top Velocity Performance Centers provide athletes with cutting-edge technology and resources to improve their learning experience. Athletes can access their tailored training program, educational resources, and performance tracking tools via our user-friendly mobile app. Athletes can use this technology to take control of their growth and keep informed about their progress throughout their training journey.
The individualized training programs at Top Velocity Performance Centers not only focus on physical development, but also on building a strong foundation of mental resilience and discipline. Our all-encompassing approach to athlete development ensures that participants develop the attitude required to overcome problems and consistently push their limits. Top Velocity Performance Centers enable players to reach their maximum potential and achieve their athletic goals by combining cutting-edge training methods with customized attention.
Proven Science-Based Training Methods
TopVelocity Performance Centers is dedicated to using proven science-based training methods to improve athletic performance while reducing the chance of injury. Our techniques are based on biomechanics, physiology, and sports science, guaranteeing that our athletes receive the most effective and up-to-date training possible. Our progressive curriculum combines strength and conditioning workouts, mobility work, and sport-specific skill development, all with the goal of gradually improving an athlete's overall performance.
A emphasis on optimal movement patterns and biomechanics is one of the main concepts of our science-based training approach. We can uncover inefficiencies and potential injury risks by studying an athlete's movement, which can subsequently be addressed through tailored training treatments. Our qualified teachers are up to date on the most recent research and techniques, ensuring that athletes acquire the proper mechanics to maximize power, speed, and agility while putting the least amount of strain on their bodies.
Another important feature of TopVelocity Performance Centers' science-based training methods is the incorporation of cutting-edge technology and data analysis. To collect extensive information about an athlete's movement patterns and performance indicators, we use cutting-edge techniques such as motion capture systems. We can offer precise, evidence-based recommendations for each athlete's training regimen thanks to this data-driven methodology. Continuous progress monitoring enables for adjustments to be made as needed, ensuring that the athlete stays on pace to meet their objectives.
Our scientifically proven training methods go beyond the physical components of athletic performance. We also use mental training techniques like visualization and goal-setting to help players acquire the mental fortitude and attention needed to succeed under duress. TopVelocity Performance Centers ensures that our athletes receive a holistic and well-rounded approach to their growth by incorporating the most recent developments in sports science into our training programs.
Maximizing Performance and Reducing Injury Risk
Our primary goal at TopVelocity Performance Centers is to assist athletes in reaching their full potential while reducing the chance of harm. We recognize that a successful sporting career requires not just peak performance but also long-term health and well-being. We provide players with the tools and knowledge they need to thrive in their chosen sport while keeping their bodies safe and healthy by concentrating on good technique, biomechanics, and a holistic approach to training.
Proper technique and biomechanics are essential for improving performance and lowering injury risk. Our experienced instructors are trained to detect and fix any movement inefficiencies or imbalances that may be impeding an athlete's growth or putting them at risk of injury. We ensure that athletes can create power and speed efficiently without putting unnecessary strain on their muscles, joints, and connective tissues by teaching them the proper mechanics for their sport. This emphasis on perfect form not only leads to increased performance, but it also helps to reduce the chance of injuries caused by faulty movement patterns.
In addition to emphasizing proper technique, TopVelocity Performance Centers' training programs include focused strength and conditioning workouts, mobility work, and recuperation measures. Developing a strong and resilient physique is critical for avoiding injuries and maintaining top performance over time. Our scientifically proven training methods assist athletes in developing the muscle strength, endurance, and flexibility needed to survive the physical demands of their sport. Furthermore, we teach our athletes on the significance of good recuperation, which includes nutrition, sleep, and stress management, so that their bodies can heal and regenerate between training sessions.
Finally, TopVelocity Performance Centers' comprehensive approach to athlete development goes beyond the physical components of performance to incorporate mental training strategies. Developing mental resilience and focus is critical for remaining calm under pressure and overcoming setbacks such as injuries or performance slumps. We help athletes establish the psychological foundation needed to survive through setbacks and bounce back stronger than before by adding visualization, goal-setting, and other mental training methods into our programs. TopVelocity Performance Centers' holistic approach enables players to improve their performance while lowering the chance of injury, fostering long-term success both on and off the field.
Get Started with the #1 Sports and Recreation Franchise Opportunity
Are you ready to embark on an exciting adventure in the world of sports and recreation franchises? Don't pass up your chance to become a member of the TopVelocity Performance Centers family! Fill out the TopVelocity Performance Center request form now to take the first step toward developing your community's top sports and leisure business. Experience the satisfaction of enabling athletes to attain their greatest potential through our scientifically proven training methods and exceptional coaching. Act now to ensure your future as a TopVelocity Performance Center franchisee!