Welcome to this informative post that will walk you through the fascinating world of launching a TopVelocity Performance Center, the leading pitching academy franchise. With baseball's popularity on the rise and a huge demand for high-quality pitching instruction, now is the ideal time to enter the profitable world of baseball training by establishing your own TopVelocity Performance Center. Our thorough investigation will offer you with all of the information you need to take advantage of this wonderful opportunity, from knowing the franchise's distinctive qualities to the numerous prices and fees involved.
TopVelocity Performance Center is a well-known pitching academy that has received international acclaim for its cutting-edge training methods and unrivaled success in generating top-tier pitchers. By starting a franchise, you will be joining a network of committed professionals who share a love of baseball and a desire to succeed. We will detail the processes to becoming a franchisee, the investment required, and the continuous assistance and resources supplied by TopVelocity to help you succeed in your endeavor in the parts that follow. As you begin this gratifying journey, you'll quickly realize the joy of developing future baseball stars and the pride of being a member of an exceptional pitching program.
Here are some key takeaways from the article on Start a Pitching Academy Franchise - Costs & Fees:
TopVelocity Performance Center is a renowned pitching academy franchise with a proven track record of developing elite pitchers using cutting-edge training methodologies.
Embracing the TopVelocity Training Methodology involves adopting the 3X Pitching Velocity Program, employing personalized training through state-of-the-art technology, and fostering a culture of dedication and continuous improvement.
The franchise investment breakdown includes initial costs such as the franchise fee, facility build-out and equipment costs, inventory and supplies, and initial marketing expenses.
Ongoing franchise expenses include royalties, typically 6% of gross revenue, and a marketing and advertising fund contribution, usually around 2% of gross revenue.
Comprehensive franchise support covers initial and ongoing training, marketing assistance, and access to dedicated franchise support representatives for guidance and advice.
Interested parties are encouraged to fill out the TopVelocity Performance Center request form to learn more about the franchise opportunity and take the first step toward becoming a successful franchisee.
Embracing the TopVelocity Training Methodology: Techniques and Tools for Success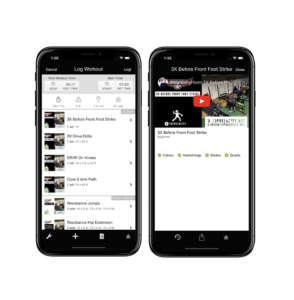 Adopting the TopVelocity Training Methodology is critical to being a successful franchisee since it is the foundation on which the academy has built its exceptional reputation. TopVelocity's method to training exceptional pitchers is based on cutting-edge technology, biomechanics, and years of field experience. Adopting these tried-and-true strategies will provide your athletes with the techniques and tools they need to fulfill their full potential on the mound.
The 3X Pitching Velocity Program is a key component of the TopVelocity technique, and it focuses on increasing pitching velocity through a thorough program that includes strength and conditioning, biomechanics study, and mental training. TopVelocity founder Brent Pourciau created this method, which has helped countless aspiring pitchers become high-velocity powerhouses. As a franchisee, you will have access to this ground-breaking curriculum, allowing you to share the same skills and information that has helped several professional athletes advance their careers.
TopVelocity highlights the necessity of tailored training for each athlete in addition to the 3X Pitching Velocity Program. The academy's coaching team can determine each athlete's individual strengths and weaknesses by utilizing cutting-edge technologies such as motion capture, video analysis, and wearable sensors. This data-driven method enables the construction of customized training strategies, resulting in a more efficient and successful training process. As a franchise owner, you will be given the tools and resources necessary to put this individualized approach into action, ensuring that your athletes receive the finest possible teaching.
Finally, adopting the TopVelocity Training Methodology entails cultivating a culture of diligence, dedication, and constant progress. The academy's success is predicated on an unwavering pursuit of excellence and a dedication to continual education and growth for both coaches and players. By implementing these principles in your own organization, you will not only be preparing your athletes for success on the field, but you will also be creating an environment that promotes growth, learning, and a strong passion for the game of baseball.
Pitching Academy Franchise Investment Breakdown: Cost and Ongoing Fees
Starting a TopVelocity Performance Center franchise is a major investment, but it guarantees long-term benefits and the opportunity for exponential growth in the thriving baseball training market. Understanding the financial ramifications of this endeavour is critical to being well-prepared for the path ahead. We will break down the startup costs, royalties, and ongoing fees connected with starting and maintaining a TopVelocity Performance Center franchise in this section.
The franchise fee, facility build-out and equipment expenditures, inventory and supplies, and initial marketing expenses are all part of the initial costs of establishing a TopVelocity Performance Center franchise. The franchise fee, which includes the right to use the TopVelocity name, training materials, and support services, normally runs between $30,000 and $50,000, depending on territory size and exclusivity. The costs of facility construction and equipment will vary based on the location and size of your academy, but they can be estimated at $100,000 to $200,000. This includes installing cutting-edge technologies, batting cages, pitching mounds, and other critical infrastructure. Additional costs, such as inventory and supplies, early marketing, and working capital, should be budgeted for.
Royalties are an ongoing cost that enables you to use the TopVelocity brand, resources, and support network. These fees are usually calculated as a percentage of your academy's gross revenue, which ensures that they remain proportional to your achievement. TopVelocity Performance Center franchises have a standard royalty charge of 6% of gross income, which is in line with industry standards. This proportion ensures that the franchisor can continue to offer significant resources and support, such as regular training, marketing assistance, and access to cutting-edge research and technology.
TopVelocity franchisees will be liable for various continuing expenses, such as a marketing and advertising fund contribution, in addition to royalties. This fund, which is often calculated as a percentage of gross income, assists in funding national and regional marketing efforts that benefit all TopVelocity Performance Center locations. The average advertising fund rate is roughly 2%, guaranteeing that your academy benefits from improved brand exposure and recognition without overburdening your resources.
While the initial expenditure to start and maintain a TopVelocity Performance Center franchise may appear large, it is crucial to evaluate the potential profits and long-term worth of the business. Franchisees are well-positioned to reap the benefits of their investment and contribute to the continuous growth of this prominent brand, thanks to the academy's established track record of success, cutting-edge training methods, and ongoing support from the TopVelocity network.
Comprehensive Franchise Support: Training, Marketing, and Ongoing Assistance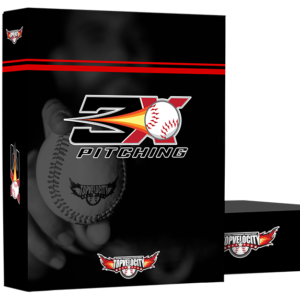 At the core of the TopVelocity Performance Center franchise experience is a comprehensive support system designed to ensure the success of each franchisee. This extensive support network encompasses various aspects of the business, including training, marketing, and ongoing assistance, and it demonstrates the commitment of the TopVelocity team to the continued growth and development of their franchise partners. By choosing to become a TopVelocity franchisee, you are not only investing in a proven business model but also gaining access to a wealth of resources and expertise.
Training is a vital component of the TopVelocity franchise support system, and it begins with an intensive initial training program for all new franchisees. This program covers a range of topics, such as the TopVelocity methodology and training techniques, facility management, business operations, and marketing strategies. Conducted by experienced TopVelocity professionals, the initial training program ensures that you are well-equipped to launch and manage your academy effectively. Additionally, ongoing training opportunities are provided to help you stay current with the latest developments in the baseball training industry and enhance your coaching skills.
Marketing support is another essential aspect of the comprehensive assistance provided by TopVelocity. As a franchisee, you will benefit from the brand's established reputation and extensive marketing resources, which will help you generate awareness and attract clients to your academy. TopVelocity assists with the development and implementation of local and regional marketing campaigns, providing guidance on effective strategies, as well as access to promotional materials and templates. Furthermore, your contribution to the marketing and advertising fund will ensure that your academy benefits from national and regional marketing initiatives, further increasing brand visibility and driving business to your location.
Ongoing assistance is a key factor that sets the TopVelocity Performance Center franchise apart from its competitors. The franchisor is committed to the long-term success of each franchisee, offering a wide range of support services to address any challenges that may arise during the course of your business journey. This includes access to a dedicated franchise support representative, who is available to provide guidance and advice on matters such as staff recruitment and training, facility management, and financial performance. Regular performance reviews and access to the TopVelocity network of fellow franchisees ensure that you are never alone in your quest for success, fostering a sense of community and collaboration among academy owners.
In summary, the comprehensive franchise support provided by TopVelocity Performance Center is a key differentiator that makes it an attractive option for those looking to start a pitching academy. With a focus on training, marketing, and ongoing assistance, TopVelocity ensures that franchisees have the tools, resources, and knowledge necessary to thrive in the competitive baseball training market, ultimately contributing to the overall success of the brand.
Get Started with a Pitching Academy Franchise NOW!
Don't pass up this fantastic opportunity to turn your love of baseball into a profitable business with a TopVelocity Performance Center franchise. It's time to take the first step toward a rewarding adventure of developing the next generation of outstanding pitchers and being a part of a prominent pitching academy. Fill out the TopVelocity Performance Center request form today to have access to extensive information on the franchise, including investment requirements, success stories, and the TopVelocity team's comprehensive support.
You are under no obligation to complete the request form, but you will gain useful insights that will help you make an informed decision about your future in the baseball training sector. Our team is glad to answer your concerns and assist you in becoming a successful TopVelocity Performance Center franchisee. Don't wait; embrace the opportunity and begin establishing a legacy that will have an impact on the lives of numerous young pitchers for years to come. Fill out the TopVelocity Performance Center request form right now to get started on your path to franchise success!