If your looking for Professional Online Pitching Lessons then you have found the best method in the game! You've come to the correct place if you're an ambitious pitcher trying to improve your talents and take your game to the next level. In this detailed tutorial, we will discuss the advantages of online pitching lessons as well as how TopVelocity's Patreon-exclusive content and video analysis may help you improve your throwing mechanics. Whether you're a novice or a seasoned pitcher, this article will give you useful information and resources to help you improve your performance on the mound.
Why Should You Take Professional Online Pitching Lessons?
Online pitching courses are a handy and efficient approach to learning and improving your pitching abilities from the comfort of your own home. With technological improvements, you may now receive personalized coaching and feedback from renowned pitching specialists without having to attend in-person sessions. Let's look at some of the main reasons why online pitching classes are so popular among aspiring pitchers:
Convenience and Adaptability
The simplicity and flexibility that online pitching courses provide is one of its key benefits. You no longer have to be concerned about scheduling issues or driving to a physical training center. You can choose the time and location that work best for you with online lessons. Online pitching lessons may fit into your hectic schedule whether you're a student, a working professional, or a determined athlete.
Expertise from the Best
Online pitching lessons give you access to a wide choice of pitching specialists and coaches with years of experience. TopVelocity, in particular, provides Patreon-exclusive content and video analysis to assist pitchers in reaching their greatest potential. Regardless of your physical location, you may learn from some of the top pitching coaches in the industry via their online platform. This access to top-tier expertise guarantees that you will receive high-quality assistance and teaching to improve your throwing mechanics and performance.
Personalized Analysis and Feedback
The ability to obtain personalized feedback and analysis is another big advantage of online pitching lessons. You can display your pitching style to the experts through video uploads and receive detailed evaluations of your strengths and areas for growth. This tailored technique enables you to pinpoint particular areas of your pitching mechanics that require improvement. You may benefit from complete breakdowns of your pitching motion, grip, release, and more with TopVelocity's Patreon exclusive content and video analysis, allowing you to make targeted adjustments and improve your performance.
The Benefit of Professional Online Pitching Lessons
TopVelocity's Patreon program provides exclusive content and video analysis, elevating online pitching lessons to new heights. By becoming a patron, you receive access to a multitude of tools aimed directly towards improving your pitching abilities. Let's have a look at some of the most important features and perks of the TopVelocity Patreon program:
Video Analysis in Depth
You will receive in-depth video analysis of your throwing mechanics as a TopVelocity patron. You can gain useful insights into your pitching technique and receive tailored feedback from qualified coaches by sharing videos of your pitching action. This comprehensive analysis allows you to find areas for development and fine-tune your pitching mechanics for improved performance.
Special Training Materials
TopVelocity's Patreon service grants patrons unique access to a large library of training resources. These resources contain instructional videos, workout programs, throwing drills, and other tools to assist you in developing a well-rounded pitching repertoire. The comprehensive structure of the training materials guarantees that you receive a comprehensive approach to pitching development, with topics such as velocity, command, pitch selection, and mental preparation covered.
Q&A Sessions in Real Time
You will be able to participate in live Q&A sessions with pitching specialists as a patron. These interactive seminars provide you the opportunity to communicate directly with the coaches, ask questions, and gain vital insights into many elements of pitching. The live format ensures that you receive answers and suggestions in real-time, further improving your learning experience.
FAQs (Frequently Asked Questions): Professional Online Pitching Lessons
Q: How does online pitching instruction work?
A: Typically, online pitching classes entail sending recordings of your pitching action for critique by qualified coaches. The coaches will assess your pitching technique and provide specific comments to help you improve. You can obtain access to unique video analysis, training materials, and live Q&A sessions through TopVelocity's Patreon program.
Q: Will online pitching lessons help me improve?
A: Yes, online pitching classes may be quite helpful in improving your pitching talents. You may improve your overall effectiveness on the mound by making focused improvements to your technique and having access to exclusive training resources.
Q: Is TopVelocity's Patreon program appropriate for newcomers?
A: Without a doubt! Pitchers of all skill levels, including beginners, are catered to through TopVelocity's Patreon program. The program's comprehensive training materials and personalized feedback ensure that novices receive the direction they need to build a firm foundation and progress in their pitching adventure.
Q: Do online pitching lessons work as well as in-person lessons?
A: Online pitching courses have proven to be quite effective, frequently providing benefits comparable to in-person lessons. Online pitching classes are a handy and quick approach to enhancing your pitching talents, thanks to technological advancements and the possibility to receive tailored feedback remotely.
Q: Is TopVelocity's Patreon program accessible from anywhere in the world?
A: One of the major benefits of online pitching courses is that they are available from anywhere in the world. You can become a patron of TopVelocity regardless of your location and obtain access to their exclusive content and video analyses.
Q: How frequently should I send videos for analysis?
A: The frequency with which you submit videos will vary depending on your personal goals and the curriculum you choose. When submitting videos for analysis, it is recommended that you follow the requirements established by TopVelocity's Patreon program. Making progress requires consistency, so aim for regular submissions to obtain constant feedback and measure your development.
TopVelocity Patreon can help you take your pitching to the next level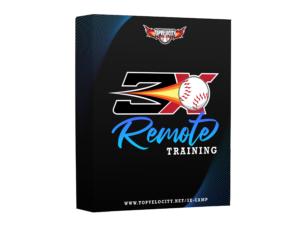 Are you ready to maximize your throwing ability and reach new heights? TopVelocity Patreon is the go-to site for pitchers looking for personalized coaching, exclusive content, and in-depth video analysis. TopVelocity Patreon is your passport to being the best pitcher you can be, with a network of recognized pitching professionals and a multitude of tools at your fingertips.
Finally, TopVelocity Patreon exclusive content and video analysis provide a revolutionary learning experience for pitchers of all levels. Because of its convenience, flexibility, and access to top-tier coaching, it is an excellent solution for anyone looking to improve their pitching mechanics, increase velocity, and improve overall effectiveness on the mound. You'll get the tools and support you need to thrive as a pitcher with the mix of in-depth video analysis, special training materials, and live Q&A sessions.
Don't pass up this fantastic opportunity to become a member of the TopVelocity Patreon community. Sign up now to take the first step toward realizing your pitching potential!
Are you ready to elevate your pitching performance? Sign up for TopVelocity Patreon today for unique content, personalized coaching, and in-depth video analysis. It's time to submit in your pitching videos and get expert comments that will help you improve your skills. Join the TopVelocity Patreon community today and transform your pitching performance!
Sign up for TopVelocity Patreon to begin your quest to becoming an excellent pitcher.