The Best Baseball Stride Trainer Will Transform Your Baseball Performance
Are you prepared to take your baseball game to the next level? Look no further than TopVelocity's 3X Velocity Development Kit with Stride Excelerator. This creative training program is designed to help you tap into your full potential and stand out among your opponents, whether you're a young aspiring player or a seasoned athlete.
Cutting-Edge Training Tool: Baseball Stride Trainer
The Stride Excelerator is a game changer, not merely a training tool. This device, designed with cutting-edge technology, focuses on improving your lower-half movement, increasing throwing velocity, and lowering your chance of injury. Imagine increasing your throwing speed by 5+ mph - that's the kind of effect the Stride Excelerator can have on your game. This tool's science-backed design focuses on the critical components of your stride, allowing you to achieve incredible power and accuracy.
Comprehensive Training Program: Baseball Stride Trainer
The 3X Velocity Development Kit is more than just a toolkit; it's a full program meticulously designed to accelerate your success. You'll learn the right skills and strategies to improve your performance with specific drills and workouts designed to complement the Stride Excelerator. Every element of your game will be focused attention, from refining your technique to increasing your core strength, making you a more well-rounded and dominant player on the field.
Master Your Training with TopVelocity Instructional Videos
Understanding the complexities of training approaches might be difficult through literature alone. That's where the instructional films with step-by-step instructions come in. These visual aids create a dynamic learning environment, allowing you to completely comprehend each exercise and drill. These videos ensure that you're not simply going through the motions but actively training efficiently and effectively by graphically exhibiting the perfect execution.
Improved Pitching and Fielding Performance: Baseball Stride Trainer
The 3X Velocity Development Kit with Stride Excelerator is ideal for pitchers looking to improve their throwing velocity or position players looking to improve their overall effectiveness. Improve your game on the mound by throwing more powerful pitches with greater precision. Improve your general athleticism and field presence by improving your agility, speed, and overall athleticism. This training gear will help you become a more formidable player in all aspects of the game.
Gain a Competitive Advantage by Standing Out From Your Peers
Standing out in the competitive world of baseball is critical. You'll acquire a competitive advantage with the 3X Velocity Development Kit that will set you apart from your contemporaries. You'll be able to exceed your competition if you have knowledge, tools, and approaches established by industry professionals. Coaches, scouts, and teammates will not be able to overlook your progress in training.
What You Get With Your Purchase: Baseball Stride Trainer
The Stride Excelerator: The Stride Excelerator is your ticket to increased pace and performance.
Development Kit for 3X Velocity: A complete set of tools aimed to improve your playing.
Videos for Instruction: Visual aids to help you through each stage of your training.
Are you ready to take the leap?
If you have any queries or issues, please contact our TopVelocity staff. We'll be there for you every step of the journey. Simply call us at 415-877-4850, and our professionals will gladly provide the assistance you require.
Don't Miss Out: Order Now and Dominate the Diamond!
The chance to transform your baseball performance is knocking on your door. Order the 3X Velocity Development Kit with Stride Excelerator right now. Begin a transforming journey toward top pitching velocity, better game dynamics, and a diamond reputation that shines brightly.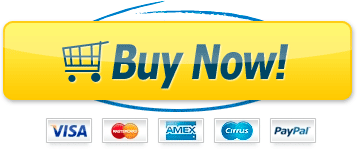 FAQs - We Answer Your Questions
Is the 3X Velocity Development Kit appropriate for all ability levels?
Absolutely! The curriculum is intended for both aspiring athletes and seasoned athletes. Whether you're a beginner trying to improve your skills or an experienced player looking to improve your game, the kit provides a customized approach to match your needs.
Can the Stride Excelerator actually increase my throwing velocity by 5+ mph?
True, true. The Stride Excelerator has been meticulously designed and tested to concentrate on the exact mechanics that contribute to throwing speed. The device can help you significantly increase your throwing velocity by optimizing these elements.
How can the instructional films benefit my training?
Instructional videos provide a visual guide to successfully conducting drills and exercises. This visual tool guarantees that you understand the concepts correctly, resulting in more effective training sessions and total performance improvement.
What if I don't pitch? Can I still use the kit?
Absolutely. While the program is intended to improve pitching velocity, many of the techniques and exercises included in the package can also help position players. Any athlete on the field can benefit from increased core strength, agility, and general athleticism.
Will this training regimen assist me attract scouts and coaches' attention?
Yes, one of the 3X Velocity Development Kit's key goals is to help you stand out among your colleagues. The extensive training and performance enhancements you'll receive are sure to pique the interest of coaches, scouts, and teammates alike.
How can I begin using the 3X Velocity Development Kit?
It's simple to get started. Simply order the package today to begin your journey to peak performance. If you have any questions along the process, our specialists at TopVelocity are here to provide the assistance and direction you require.
Unleash Your Baseball Potential
The path to becoming a great baseball player begins with a dedication to training and development. You have the tools to unlock your entire potential, acquire exceptional velocity, and conquer the diamond with the 3X Velocity Development Kit incorporating the Stride Excelerator. Don't let this golden opportunity pass you by. Order the kit today to begin a transforming journey that will remodel your performance and propel you to the top of the baseball world.