Here is a Baseball Pitching Velocity Chart from Youth to Professional. If you are curious about how hard you should be throwing based on your age group or how you compare when it comes to pitching velocity amongst your peers then here is a pitching velocity chart from youth to professional baseball. This is just a range of low-velocity to high-velocity pitching based on a specific age. This should only be used to gain an idea of how hard you should be throwing. If you are not in these ranges or you are above or below these ranges it isn't an issue. You are just falling outside the averages.
If you are concerned about your pitching velocity based on your age then I would highly recommend you check out the 3X Pitching Velocity Program or the 2X Velocity Program for position players. In the chart below you will learn the ranges of pitching velocity for ages 8-22+. These are just ranges based on averages for all youth to professional pitchers. This chart could change at any time based on the evolution of the pitcher in the game of baseball.
Baseball Pitching Velocity Chart from age 8-22+
| Age | Level | Low Velocity | High Velocity |
| --- | --- | --- | --- |
| 8 | Youth | 36 | 42 |
| 9 | Youth | 37 | 50 |
| 10 | Youth | 41 | 55 |
| 11 | Youth | 43 | 59 |
| 12 | Youth | 47 | 61 |
| 13 | Youth | 55 | 66 |
| 14 | High School | 63 | 73 |
| 15 | High School | 65 | 74 |
| 16 | High School | 69 | 80 |
| 17 | High School | 71 | 85 |
| 18 | College | 75 | 92 |
| 19 | College | 79 | 93 |
| 20 | College | 82 | 94 |
| 21 | College | 84 | 95 |
| 22+ | Professional | 86 | 100 |
The chart below is based on MLB data showing the average pitching velocities based on age. 26 years old is the best age for top velocity through an MLB career. 30 years and up is when pitching velocity takes a sharp decline.
Why do Some Pitchers Throw Harder Than Others?
The answer to why some athletes throw harder than others is actually quite simple. Successful high velocity pitchers have been shown to have more external rotation after front foot strike, a more forward trunk tilt, and are able to generate more power with their muscular, skeletal, and chemical make-up, through the stretch-shortening cycle, during external rotation. While this may be a tough concept for those just starting their velocity training to understand. It is no less essential for youth athletes to begin understanding the finer details of the pitching delivery and see the maximum benefits from their training program. While the ability to achieve these techniques may seem far off for you. Don't let that stop you from striving to perfect and perform at your maximum potential. With the 3x Pitching velocity training program we have everything laid out for you to have the success you are looking for in your velocity training process.
Understanding Pitching Velocity Training for Longevity
The idea that you need to be youthful in order to increase throwing velocity and reach your pitching velocity potential is a frequent one. It turns out that this is not at all the case! Early in childhood, you can begin improving your pitch velocity, and as you age, those improvements will continue.
When it comes to velocity training, training hard, staying focused, using proper pitching delivery, and staying healthy are all critical components that will help prolong a player's career. Everything you need to continually improve your mechanics and maintain your pitching performance can be found laid out for you in the 3x pitching velocity development program. You can also take advantage of the free resources available on our website to help develop your knowledge of how you can start training to see an increase in your velocity training. I will attach the links to some of the articles that will provide the most benefits and focus solely on training for velocity.
Baseball Pitching Velocity Program

This program has helped tons of pitchers live the dream of throwing 90+mph and signing with a D1 University, getting drafted by a Major League Organization, and making it back to Major League Baseball. Many scouts in all organizations of baseball have recommended this program to help young pitchers get to the 90+mph range to improve their value at the next level. The reason the 3X Extreme Pitching Velocity Program works is that it is based on science and it has been proven to develop the 90+mph fastball on thousands of pitchers. It isn't rocket science or voodoo, it is the real deal! The program comes with a high-level workload of drills, lifts, and exercises scientifically programmed to enhance throwing speed on the mound while developing an efficient pitching delivery.
The format of the 3X Pitching Velocity Program is similar to the same approach Olympic throwers have been using for decades to increase throwing velocity. This approach isn't new to the sports world but it is new to baseball. If you are serious about your career and are insanely driven to put yourself into an extremely small percentage of pitchers who are potential D1 prospects, top level draft picks or you just want to reach your potential on the mound then this program is the best chance you have to make your dreams come true. Learn more about the 3X Extreme Pitching Velocity Program or get started TODAY by adding 5-10+mph!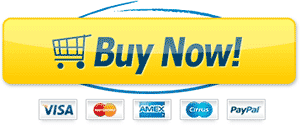 Articles Related to Velocity Training and Continued Athletic Development
Most Effective Ways to Enhance Pitching Velocity
Increase Your Pitching Speed with Olympic Lifts
What are the Best Pitching Drills for Youth?
How do You Fix Throwing Mechanics in Baseball?
References
Fleisig GS, Barrentine SW, Zheng N, Escamilla RF, Andrews JR. Kinematic and kinetic comparison of baseball pitching among various levels of development. J Biomech. 1999 Dec;32(12):1371-5. doi: 10.1016/s0021-9290(99)00127-x. PMID: 10569718.